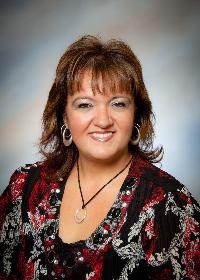 I formed my law practice in 2004 but my passion for immigration law flourished at a young age. Most of my family members immigrated to the United States from Argentina approximately forty years ago. It did not take long before they found themselves where many people find themselves today, out-of-status, confused and scared.

At a young age, I realized that the immigration laws in this country are inconsistent and unfair as members of the same family were treated differently under the law. Some qualified to stay in the United States due to their relationship to other family members while others did not qualify for anything by virtue of their manner of entry to this country. I witnessed first-hand the fear and uncertainty associated with dealing with Immigration & experienced how it feels to have a government agency hold your future in its hands.

Because I am fluent in Spanish and English I would accompany my family to the local immigration office to translate for them and help them with filing various immigration applications as they fought for the privilege of remaining in the United States. I was eight years old at the time. As time passed, I saw the tears of joy roll down my grandparents' and parents' faces as they were granted status as permanent residents and eventually became citizens of the United States.

The first in my family to graduate from high school, college and law school, I obtained my undergraduate degree in Accounting from Suffolk University in Boston, Massachusetts. I then went on to earn my law degree in 2000 from New England School of Law also in Boston. While pursuing my undergraduate & law degrees I had the privilege of working as a Legal Assistant with the Trial Attorney Unit of the legacy Immigration & Naturalization Service. After graduating from law school, I entered private practice in 2001 and started working for a small law firm in Massachusetts where I was exposed to several areas of law including Immigration law.

In 2004, I started my own Immigration and Bankruptcy law practice in Massachusetts. In 2006, I relocated my family and practice to Ohio. Today, I enjoy representing Immigation clients in Ohio, New England, throughout the United States and the world.

Bar Admissions: Admitted to Bar, 2001 Massachusetts; 2003, United States District Court District of Massachusetts; 2006, Supreme Court of the United States; 2007, Ohio.

Education: Suffolk University (B.S.B.A. 1997); New England School of Law (J.D. 2000).

Professional Associations and Memberships: American Immigration Lawyers Association, Butler County Bar Association, Cincinnati Bar Association.